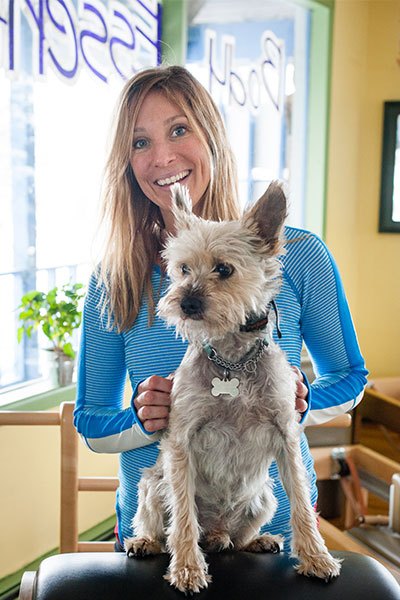 Bridget

Bridget Crowe, owner of Body Essentials, has been a teacher of Pilates for more than a decade. She has received three Pilates teacher training certificates, two from the world famous Pilates Center in Boulder Colorado. The intense fourteen month, 985 hour training has given Bridget the eye of an eagle which keeps her and her clients exploring movement and how to make it more efficient and productive. In February 2013 Bridget became the only instructor in Summit County to have completed the Pilates Masters Program through the Pilates Center. In addition, she advances her knowledge of Pilates and movement therapies in continuing education workshops and courses throughout the year.

Bridget has a diverse and lengthy teaching background. She has been teaching since 1990; from swimming and water safety, teaching English as a second language here and abroad, to substitute teaching K-12. Through the years Bridget has discerned her love of teaching to learn and learning to teach.
While training for and placing in some Twin Cities triathlons, Bridget became an ACE certified personal trainer in 1999. The personal training in the gym never really appealed much to Bridget, but after her first Pilates class she knew this would become a footprint in her journey to physical fitness and professional life.

Bridget's passion for the outdoors as well as love for snowboarding brought her to Colorado in 2000. Now living and teaching in Dillon, Colorado, Bridget has brought to Body Essentials her passion for helping students at every age and experience level achieve higher levels of physical fitness.

Practicing Pilates has changed every aspect of Bridget's life; from how she snowboards through the trees, to some leisurely bowling with friends, or how grounded and physically prepared she feels for whatever is thrown at her. Every day she greets her students with a smile, positive energy, and a commitment to their health and well-being.

---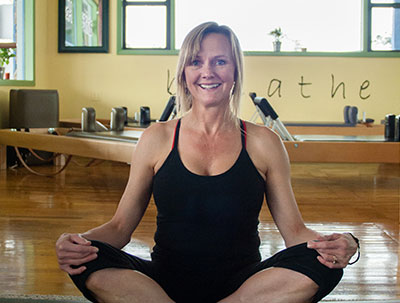 Kathy

Kathy has been a client of Body Essentials Pilates since 2004. Practicing Pilates made such a difference in her personal well-being that she became a Pilates instructor. Kathy says "Since becoming a Pilates instructor, I have been inspired by the clients at Body Essentials Pilates, and how they continue to improve their health regardless of their individual physical challenges or age."

Kathy is a 2007 graduate of The Pilates Center located in Boulder, Colorado. She enjoys skiing, snowshoeing, rafting, and hiking. She is especially interested in helping clients find additional strength and flexibility, to help them reduce their chances of injury in their extracurricular activities.

---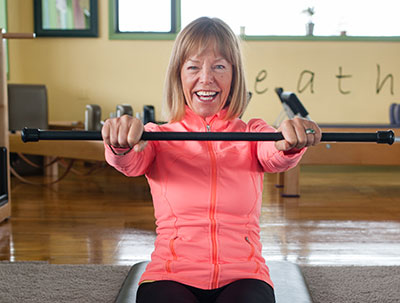 Malin

Malin has worked as a full time ski instructor at Vail for over 25 years. She uses her experiences from the mountain in the Pilates studio to teach a strong, conservative, and mindful class. The life experiences Malin has had from growing up in Sweden, writing several books in the Art world, and being picked as one of the top 25 ski instructors in ski magazine give Malin great insight in her teaching. Malin is a 2007 graduate of The Pilates Center in Boulder Colorado and is Certified through the Pilates Method Alliance.

---